Hey! I'm Cam and I'm the wedding (and in the 'off season', commercial) videographer around these parts.
I started filming weddings in early 2017 and now it's my full time gig. Filming weddings has given a huge amount of flexibility as I'm also a part time worker AND a stay-at-home dad too.
YAY for working parents!
#alwaystired
I am based in Winton, Southland so you know I'm hardcore. You think you know winter?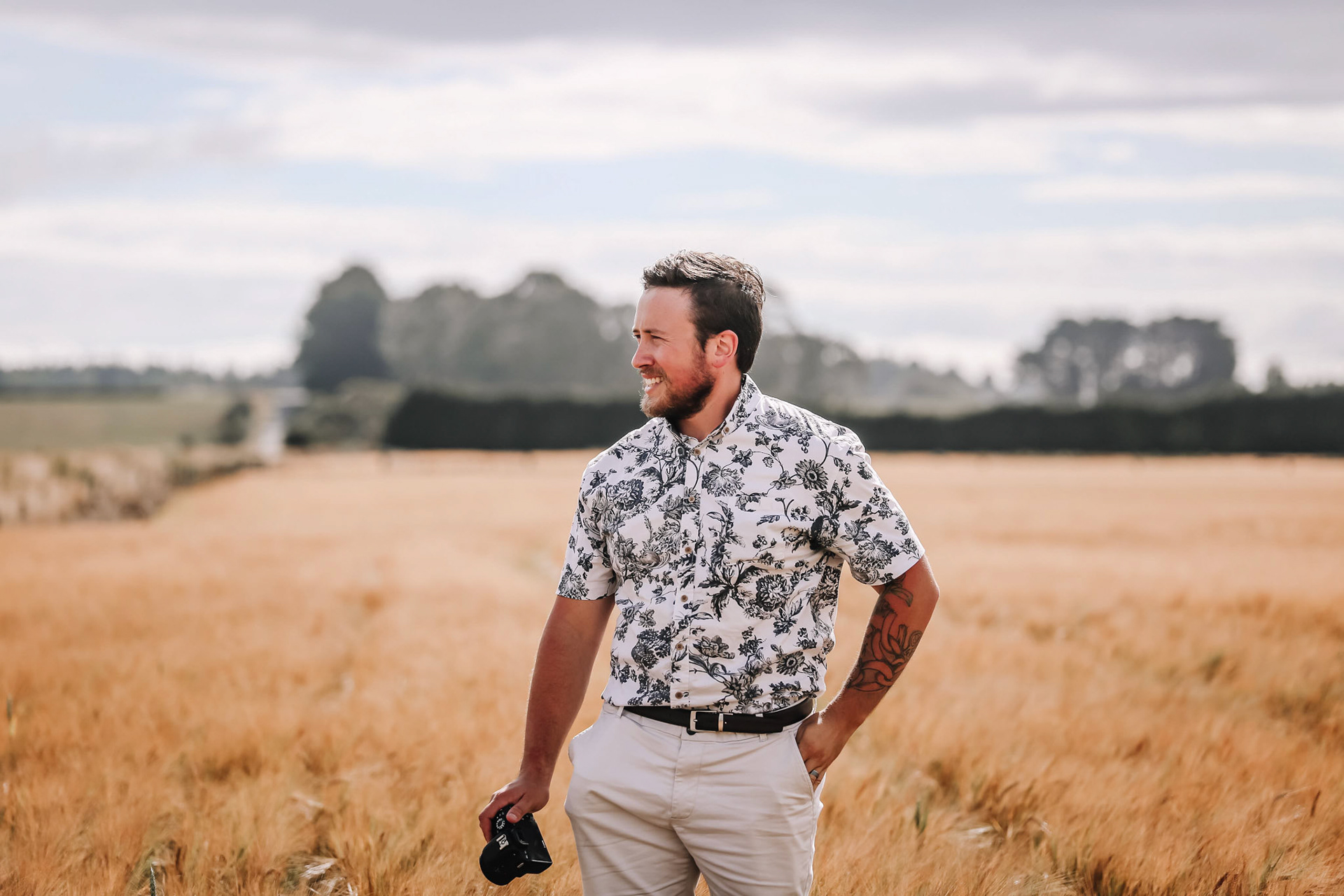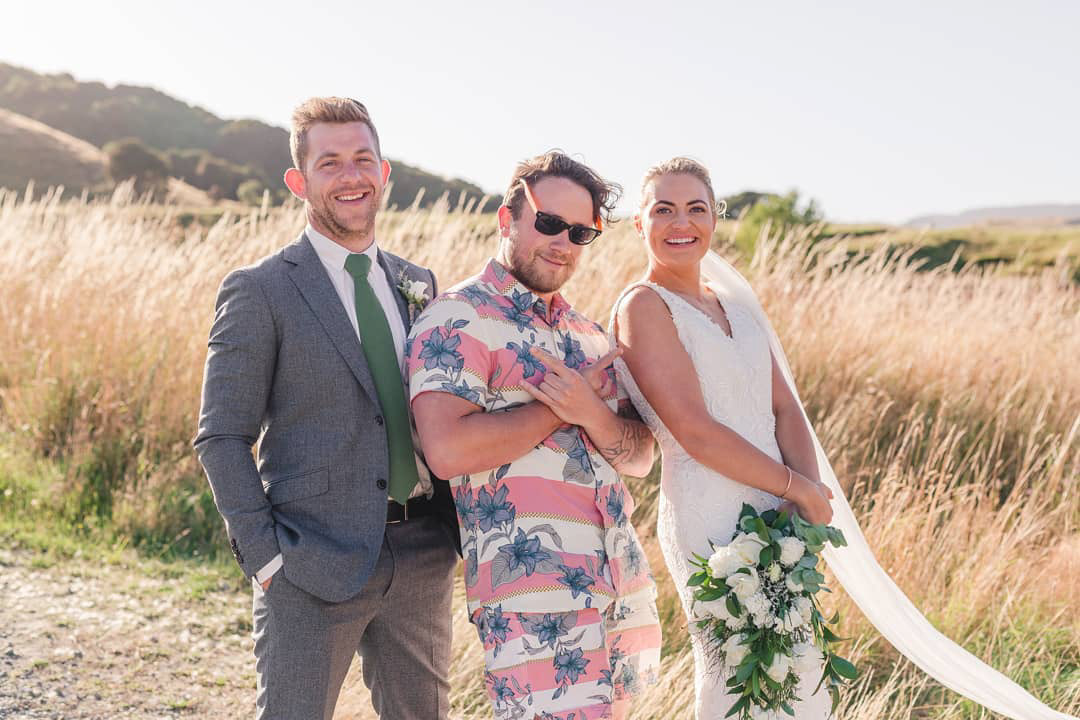 I must warn you - I'm not your average wedding videographer.

I LOVE having a laugh. There's a high chance that we'll probably become best friends and build bunk beds together. I encourage crying because I cried at my wedding. I love to dress colorfully. I know how to tie ties, put in veils, fluff dresses, do your mum and dad's pinholes, and I can even show you how to get in and out of your car with your dress on (trust me, it's harder than you think).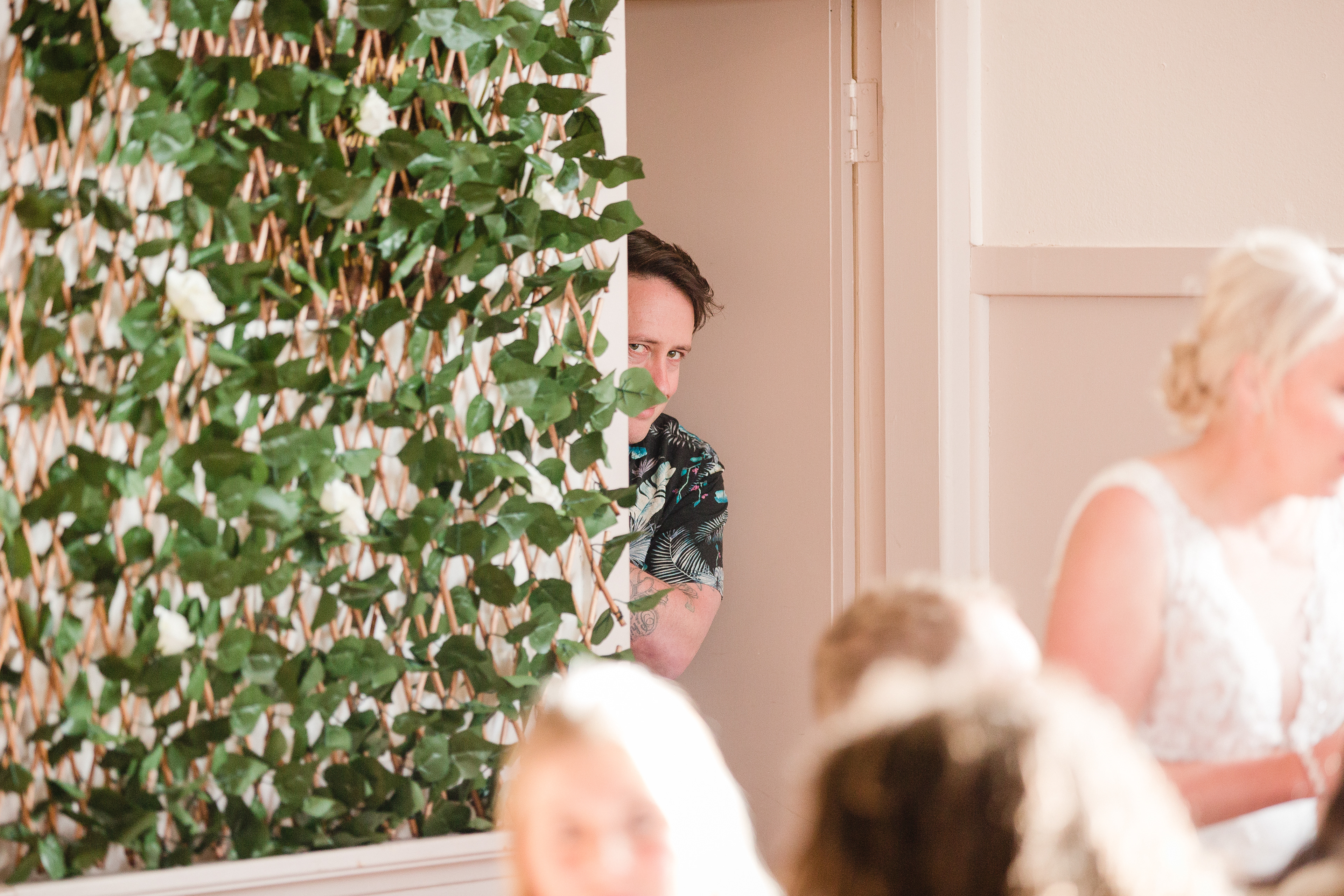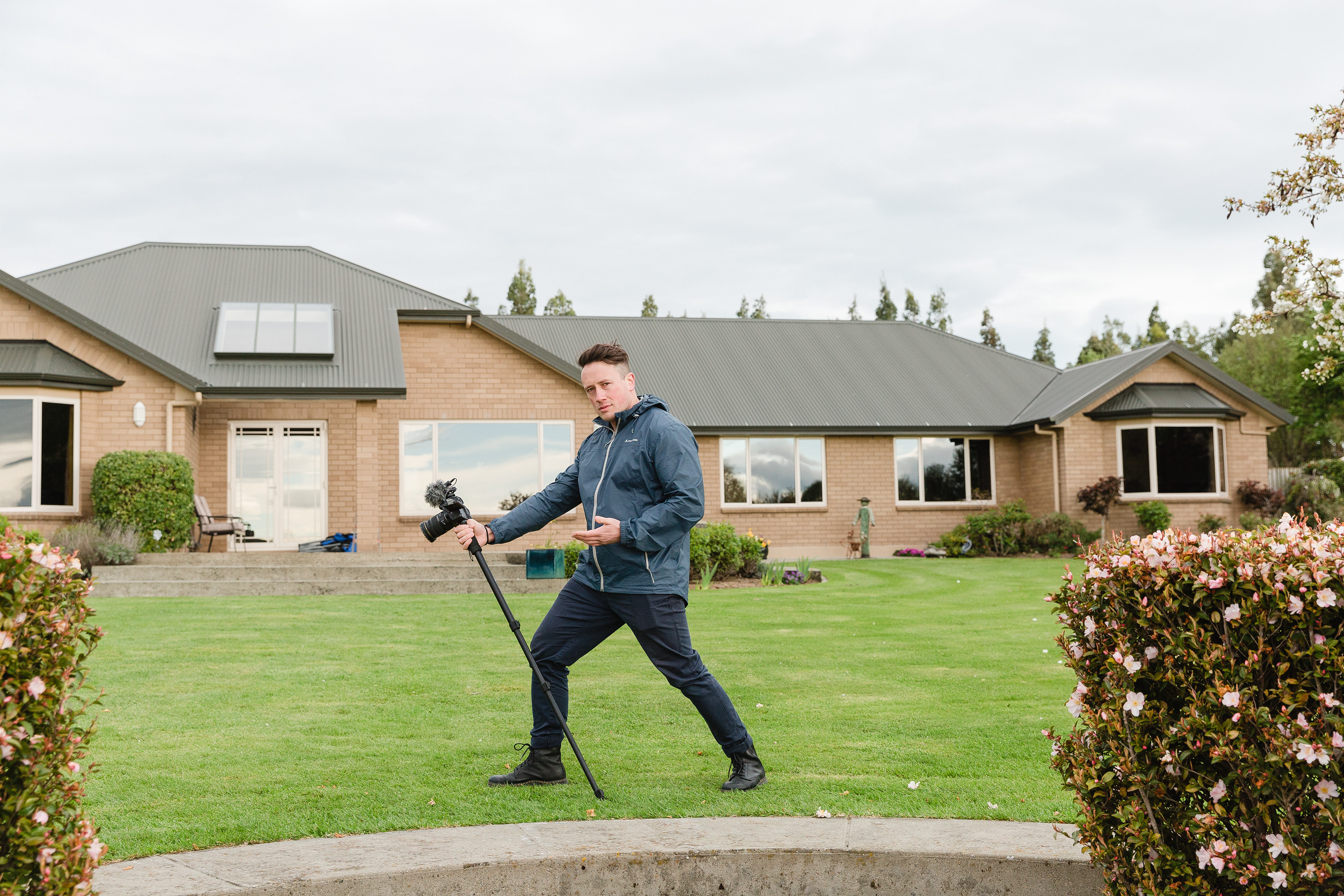 I'm not just filming your wedding but I'm creating an heirloom, a new prized possession, something you'll cherish forever and be able to show your grandkids in the years to come.

So if you're having a wedding and need a new best friend to film it and build bunk beds with -
then let's talk!